Legal Help
We are committed to excellence in the quality of our services and to understanding the specific exigencies of the clients' businesses so as to be able to provide solution driven advice. We pride ourselves for being professional, dedicated, time conscious and cost effective.
We believe in helping our clients from the very inception, from setting up their business, holding the clients' hands and guiding them in their day-to-day conduct of business and handling and resolving any legal issues that may arise during the course of business.
We offer comprehensive, reliable solutions and services. Its services encompass a broad legal spectrum, catering to leading international clients across the globe. 
About the Firm
Vision & Mission
In an important observation, the Indian Court and Latest Useful Judgments on various subject
Vikas Pandey
Lawyer
A constructive process with proven results. Advocacy is not my service, it's my passion, Bold approaches, effective result, focused on relationships, driven by results and Helping you find a reasonable solution.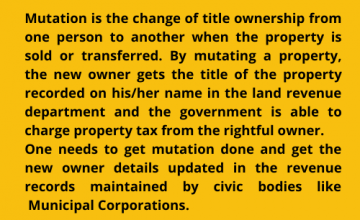 Oct 8, 2020
Mutation of Name in L & DO : Mutation is the change of title ownership from one person to
Read More